Are you looking for the best marquee hire in the city of Somerset? If yes, then look no further because Marquee Hire Somerset is the best marquee hire service you can get.
People call us from the farthest towns of the county just because of the quality of service we provide. Undoubtedly, Somerset is a historical city, and Somersetonians are full-of-life people. They wait for reasons to celebrate and appreciate quality arrangements. That is what we have learned in the past years while working for Somersetonians.
Weddings here are elegant and primarily enormous. Unlike other counties, the people of Somerset love to enjoy their events to the fullest. From festivals to weddings, guests participate in all kinds of events wholeheartedly.
The expectations of Somersetonians are pretty high when it comes to events. So it makes our job quite hard because we have to go beyond our limits to satisfy our customers. But this is what we love doing.
Due to the following reasons, people choose us over others:
As mentioned above, meeting the criteria of Somersetonians is a challenging task. You have to be proactive to please your clients. Being proactive is precisely what we do. People choose us over other marquee hire service providers because our management is efficient and professional.
Moreover, everything in the setup will shine as bright as your smile. Although the staff is highly professional, you won't find any of our employees rude. On the contrary, you will see that they will push their limits to facilitate you. It is what helps us achieve excellence in our management and arrangements.
Unlike other service providers, we take our job quite seriously. You won't find a dirt stain anywhere on the equipment or the tents or marquees. People from all around Somerset keep us as a priority when it comes to organising events.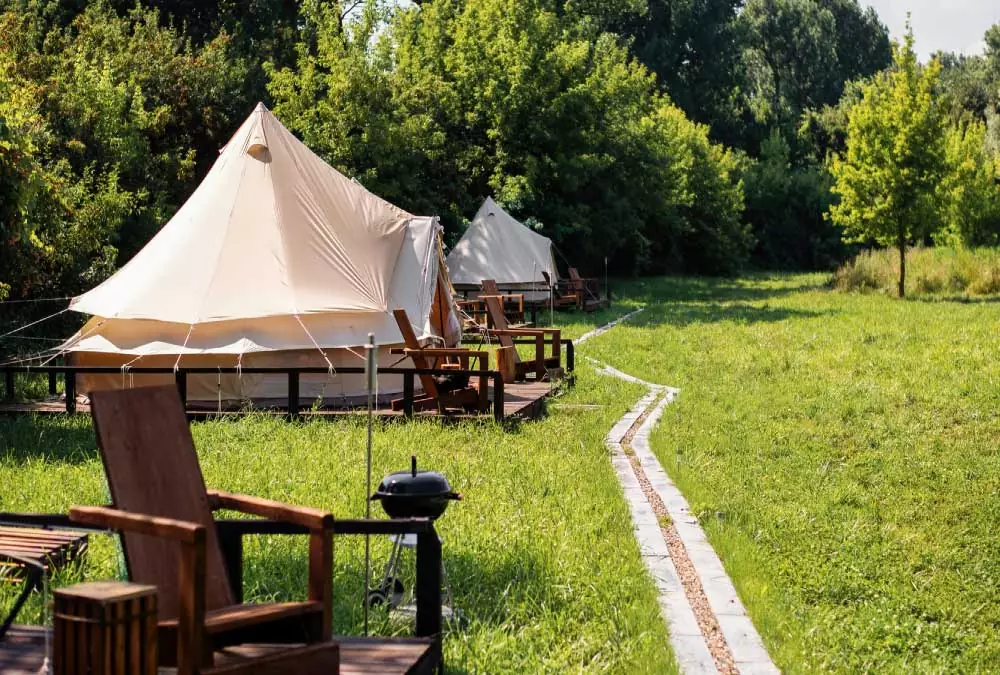 People come to us complaining that service providers demand service charges for marquee heaters separately, which are nearly equivalent to the costs of the marquee service itself. You won't see such things happening at Marquee Hire Somerset.
We don't see our customers as an ATM; instead, we try to please them. The budget of the customer is discussed beforehand, and the arrangements are made accordingly. We try our best to cut the cost for our clients at each level.

In addition, exclusive discounts are given to the customers if they choose to add additional services like catering and heaters.
When it comes to organising events, we have the most comprehensive range of equipment. We have everything to offer from Tents, Gazebos, and Marquees to complete decoration and catering services.
In most cases, people have to hire marquees from different providers and get catering services from another. You won't have to face this inconvenience if you choose Marquee Hire Somerset. It is a one-stop solution for all your event's needs. You won't have to go anywhere else for anything in your event.
We offer a complete range of decorations and props. So whether planning an elegant wedding or a crazy party, we have a matching decor for every event.
Quality Marquee hire service is what we do!
Interested in any of our marquee hire services? Contact us to make an appointment and well get your event started!