Birmingham is famous for so many things, parties and music is on the top of the list. Around 40% of the population of Birmingham is young, and they know how to get the most out of their youth. It is evident from the fact that we have organised more music events in Birmingham than anywhere else.
The same goes for the parties; we have a long list of parties that we have organised in Birmingham city. We managed most of these parties in the trendy neighbourhood of Digbeth.
Although the number of parties organised in Digbeth is relatively high, our services were not limited to that neighbourhood. Therefore, we can proudly say that our company have managed events in all parts of Birmingham.
Brummies are fond of outdoor events, and they should be because of the vast open space. Birmingham offers the most significant open space in the whole of Europe relative to its size.
You will see the name of several marquee hire service providers in Birmingham. Here are the reasons why we are people's priority:
Our whole family is invested in the marquee hire services. We all have different duties, and we continuously work as a team. As Marquee Hire UK is a family-run company, families feel more comfortable while dealing with us.
We never treat our clients as customers; we always treat them as friends and family. It is the reason why they keep coming back to us for their events. Friendly behaviour is in our policy. This quality is something we also look for in our employees before hiring them.
Moreover, family-run businesses are generally more reliable because of the bonding between the members. The whole team takes every project very seriously. We even discuss our projects at the dining table. From this, you can get an idea of our dedication level.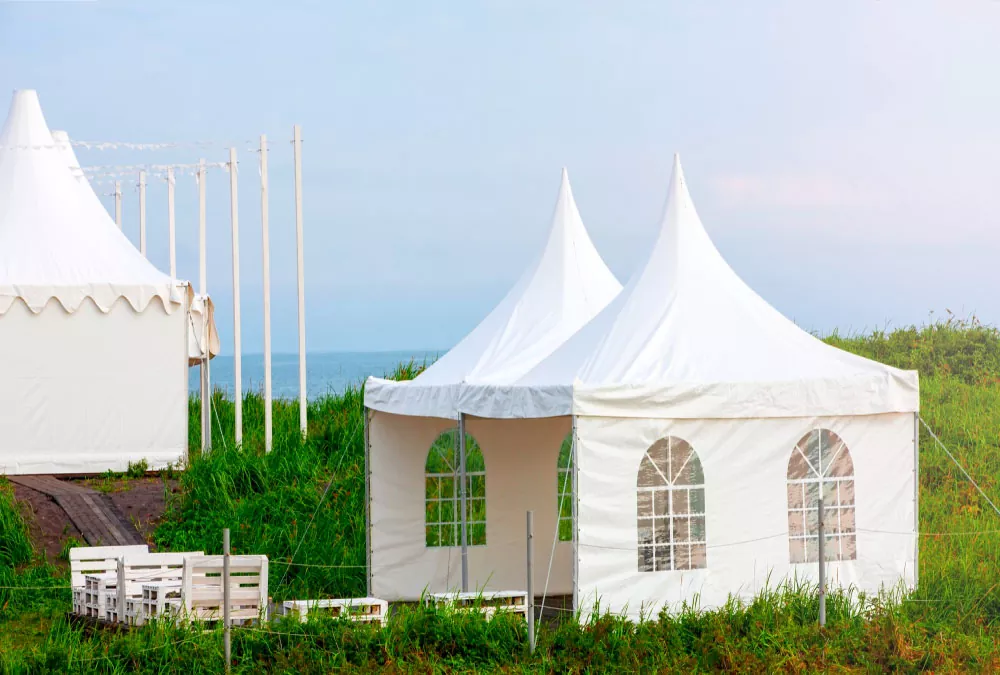 When it comes to parties, no one organises them better than Marquee Hire Birmingham. Birmingham is a city full of bachelors, and where there are bachelors, there is a party. So from birthday parties to graduation parties, you can come to us for any party.
We have a full range of party decor that will provide a personalised touch to your special day. We also deal in themed parties, so you know where to go if you are interested in a Harry Potter or Peaky Blinders themed party.
Just like London, you can't predict the weather of Birmingham either. Fortunately, Marquee Hire Birmingham offers marquees and tents that will keep all the external elements outside.
So, no matter if it is hailing outside or there's a terrible storm, your event will be brilliant. The marquees are made up of water-resistant material. Moreover, they are designed and placed in a way that water doesn't stop on them.
In addition, in winters, marquees are packed with marquees heaters to keep the cold outside.
Quality Marquee hire service is what we do!
Interested in any of our marquee hire services? Contact us to make an appointment and well get your event started!